The jumping robot Salto demonstrates success in parkour
A new robot, created at the University of Berkeley, proves that when it comes to jumping up, dimensions do not matter. In this case, the robot is very compact and incredibly fast. The algorithm of the jump its creators borrowed from some primates living on trees.
Comparing the jumping of his robot with the best natural jumpers, the developers formulated a parameter, which they called "vertical maneuverability." It can be determined by multiplying the jump height by the time.
So, the vertical maneuverability of the controlled Salto robot is 1.75 m / s, which is slightly better than the average frog, but worse than the galago (2.24 m / s), a fluffy animal inhabited in continental Africa. The robot Minitaur , also created earlier by specialists from the University of California, Berkeley, this figure is 1.1 m / s.
Galagoan are able to accumulate energy in their tendons when squatting between jumps, which allows them to easily jump from tree to tree. Salto's robot for energy storage uses a power modulation system. Already being in a jump, it can be repelled from the walls by means of a spring drive simulating squatting of the galago.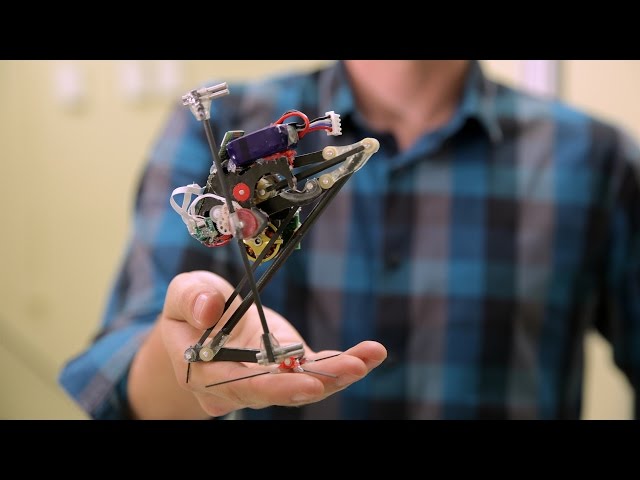 The 26-centimeter robot Salto weighs 100 grams. It is able to jump in height to a meter, and with a rebound from the wall – at 1.21 m. In the future, robots of this type will be able to move freely across rough terrain and reach hard-to-reach areas, which is especially important in extreme situations.