Komatsu introduced a robotic dump truck
At the stand of the Japanese company Komatsu at the current exhibition Minexpo International is a unique truck. For the first time since the beginning of testing of autonomous vehicles of this class in 2008, the dump truck has turned into a full-fledged robot. The driver's cab and rear-view mirrors disappeared, each wheel received autonomous control, and the weight of the transported cargo was distributed throughout the structure.
Unlike Komatsu trucks of the latest 930E series, which are operated in Chile's quarries, a newcomer is no longer a truck. This is an "Innovative transportation machine", which does not need to unfold, it moves back and forth with the same speed and grace, does not allow fuel overrun and tire wear. And transports up to 230 metric tons of cargo at speeds up to 64 km / h.
Dimensions of the robot dumper – 15 × 8.5 m, it is equipped with a 2700 horsepower engine. Its control system is based on navigational beacons in the quarry along with its own obstacle sensors. Increased maneuverability minimizes the requirements for quality and width of entrances, and an intelligent control mechanism reduces the risk of getting into an accident .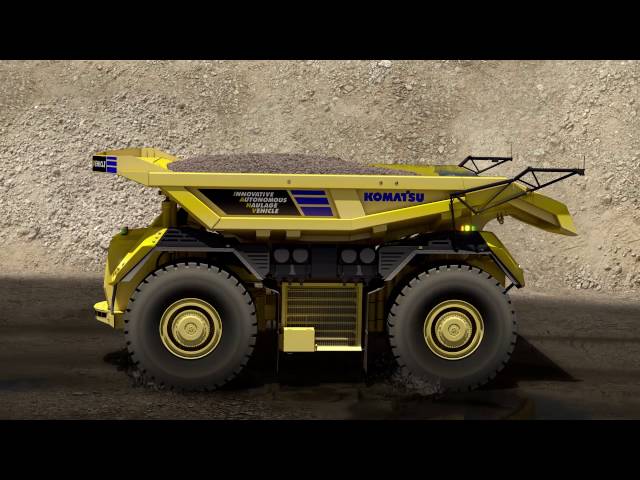 The novelty is planned to be brought to the market in the shortest possible time.