Robot beats another record of the Rubik's cube assembly
As it turned out, the robots have long ago left behind all the "living" masters of the Rubik's cube assembly, and now an unspoken competition happens exclusively between the machines.
The next world record of the assembly is now 0.637 seconds. It belongs to a robot developed by Infineon Technologies. As evidence, the developers presented a video. But you have to watch carefully, because the assembly process is faster than you can blink.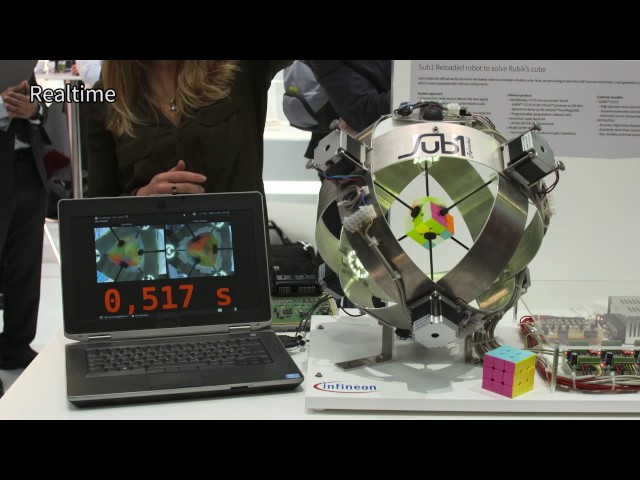 Chronicle records as follows: in 2014, the robot Cubestormer 3 collected a cube for 3,253 seconds. In January of this year, the record was beaten – 1,047 seconds, and after a month – 0,887 seconds. But he could not resist.
It remains only to guess what to expect from the next record holder, and how soon he will be able to beat the milestone in half a second.